Welcome to the "So Thank-Fall" Getting Cricky Blog Hop!!
We're so happy you could join us for this month's Getting Cricky Design Team Blog Hop!! Each of us, along with our
Special Guest - Letillia from Diva of 5
, are so pleased to have you here with us!! Along the way, you'll see NEW ideas for creating cards and projects with Kristal's stamps sets!!
If you've hopped along from
Faith
then you are in the right place!! If you are just joining me from your dashboard, or reading this via email, please be sure to
CLICK HERE
to start at the beginning with
Kristal's blog
(you'll want to catch up on all the FUN!!)...
Each of Kristal's stamp sets benefit charity. At least $1 per stamp set goes to benefit the charity noted on the stamp set package. Kristal is donating to the following charities: Cancer Angels, Storefront Shelter for Homeless Children, Intrepid & Fallen Heroes, E. Glaser Pediatric AIDS Foundation, Doorways Shelter for Women & Children (Domestic Violence), Wayside House for Women, Camp Good Days & Special Times, Adopt a Classroom, and Autism Research Institute. Kristal will donate $1 for every stamp set sold, retail or wholesale to the charity noted; and over time believes this will add up to some wonderful miracles for these special people. So you can feel good that each time you purchase a K Andrew Designs art stamp set, someone around the country is receiving some good help!
K Andrew's stamps are all made and assembled here in the USA, which is very important to Kristal. This ensures all product materials are safe and that jobs are being provided and maintained here in America. You can learn even more about Kristal's stamps (and pick some up for yourself) by visiting her online store:
K Andrew Designs
:


To say "THANK YOU" for hopping along with us today, we have TWO coupon code specials for you to take advantage of for THIS WEEKEND ONLY (thru Sunday, October 23rd):
fallblessings

for 25% off the Fall-O-Ween set
shipitfree

for FREE SHIPPING!!


Kristal's newest stamps sets are LARGER sets -- perfect for cards, layouts, and so much more... For more details or to make one these sets YOURS, please click on the preview:




Crafty Friends (LARGE SHEET)
Owly-Hoo (LARGE SHEET--mix and match shown with combinations)
Pirate Party! LARGE SHEET (Faces included--but separate so you can use other face stamps)
Pirate Tales & Fish Scales (LARGE SHEET)
For my project, I'm featuring the (INSERT SET THAT YOU ARE USING HERE -- Additional preview links are included below (Please make at least ONE project featuring the Fall-O-Ween set -- You can ALSO use one of the above sets) -- If you don't need the preview, simply remove it from your post)...
So for this Hop I decided to use my "Fall-o-ween" stamp set and "Owly-Hoo". This is what I came up with, enjoy!!
I used craft cardstock for the backround of my Layout, the cute little Turkey is cut from the Create a Critter cart on Paper Layerz by Megan Elizabeth
(awesome stuff, click here to learn more)
I stamped my sentiment on the leaf, rounded the corners, added some ribbon that I got yesterday for .29 cents on clearance at Michaels, and some leaf stickers and...shabam..."Happy Fall ya'll".
Owl is cut from "Straight from the nest" Cricut cart. at 2 1/4", I tore scrap pieces of Paper Layerz and inked with chocolate chip Stampin Up ink, added blue googly eyes and stamped the sentiment using "Owly-Hoo"!!
Too cute don't you think??
BLOG CANDY!!!
1) Leave me a comment on what you are "Thank-Fall" for! (hehe..)
2) Grab my button and post on your blog if you have one.
3) Be sure to visit the whole Design Team and leave them a comment.
**I will check all of the above requirements.**


Now you can hop on over to your next stop:

Erica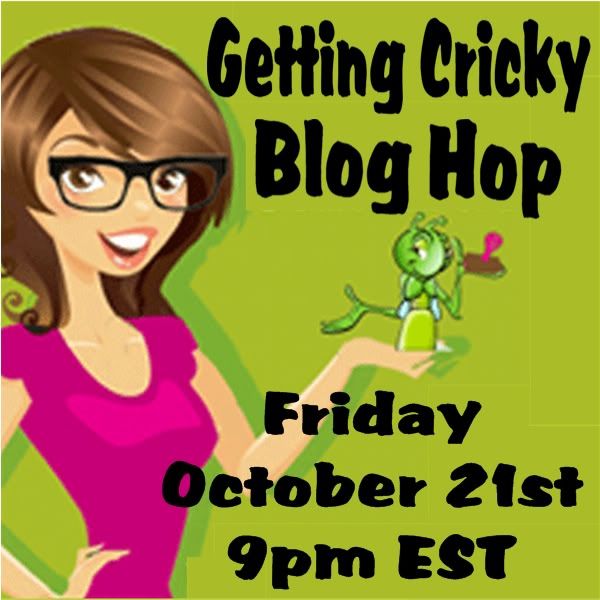 ........................................
Here's a list of the entire hop, in case you get lost along the way or want to revisit anyone: